Big Jobs require big equipment: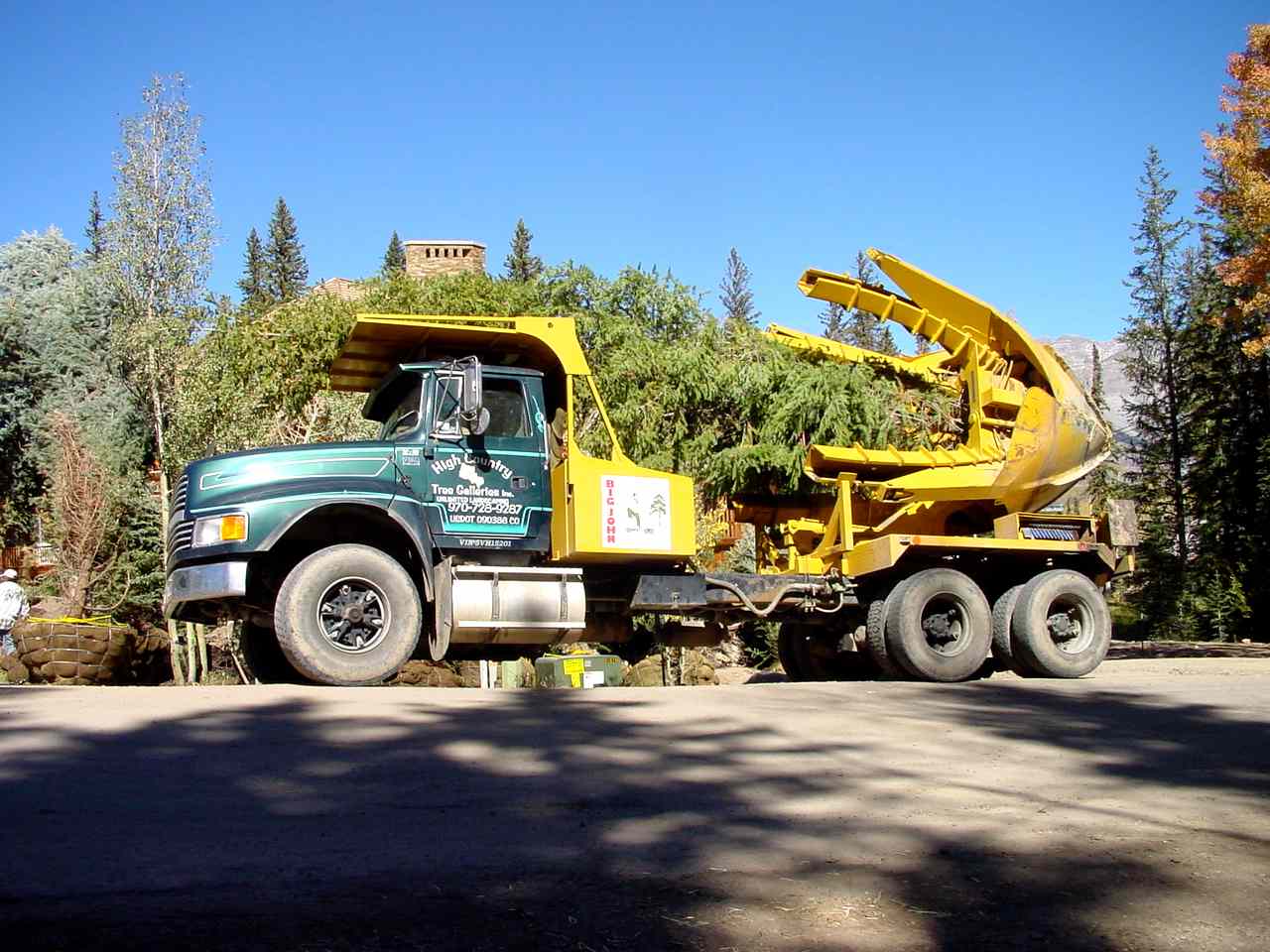 High Country Trees owns and operates over $1 million worth of equipment.
• Big John 90" Tree Spade. (The largest on-highway tree spade permitted.)
• Optimal Tree Spades capable of digging 60″ and 42″ root-balls.
• 20 ton Terex Semi-Truck mounted Boom Crane
• 1150 Case Dozer, 6-way blade and ripper, turbo
• Drill Seeder
• Hydroseeder
• 50′ Step-Deck Haul Trailers, 53' Box Van Haul Trailer
• Semi Tractors
• Numerous Skid-steers and Backhoes, as well as small tools.
• In addition to our extensive owned equipment inventory, we maintain longstanding lease, purchase and credit relationships with major equipment dealers that allow us efficient access to virtually any kind of specialized equipment on an as-needed basis throughout the Western United States.